Butterfly Single Head Commercial Embroidery Machine CEO Package
Our Best Deal for the Dollar! Best training and support option.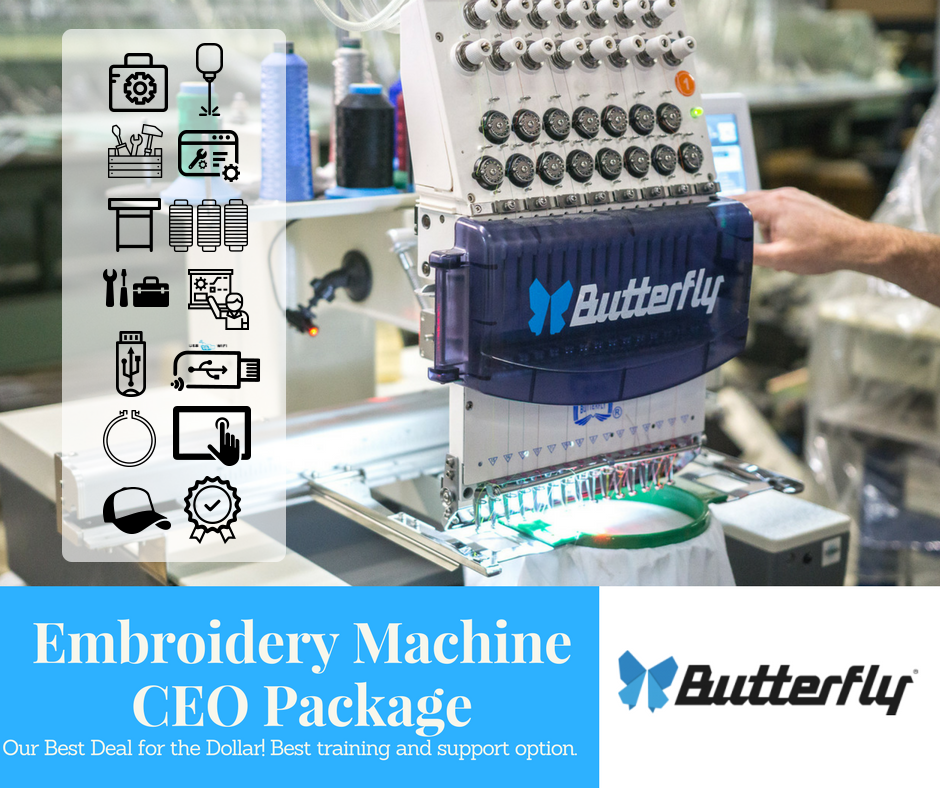 The CEO Special Includes:
With the CEO Special you will be embroidering on your own commercial embroidery machine with hands-on training at your location in the Continental USA. This is an All Inclusive package and is the highest level package we have to offer in terms of a new single head commercial embroidery equipment.
More about the Butterfly Single Head B-1501/T
[hero_unit title="Contact a Sales Rep Now" text="Contact us without hesitation if you have any questions about the Butterfly Commercial Single Head Embroidery Machine +1 817 346 7691 or email us at Sales@ButterFlyEmb.com
CONTACT A SALES REP NOW
Contact us without hesitation if you have any questions about the Butterfly Commercial Single Head Embroidery Machine +1 817 346 7691 or email us at Sales@ButterFlyEmb.com