Butterfly Single Head Commercial Embroidery Machine CEO Package
Our Best Deal for the Dollar! Best training and support option.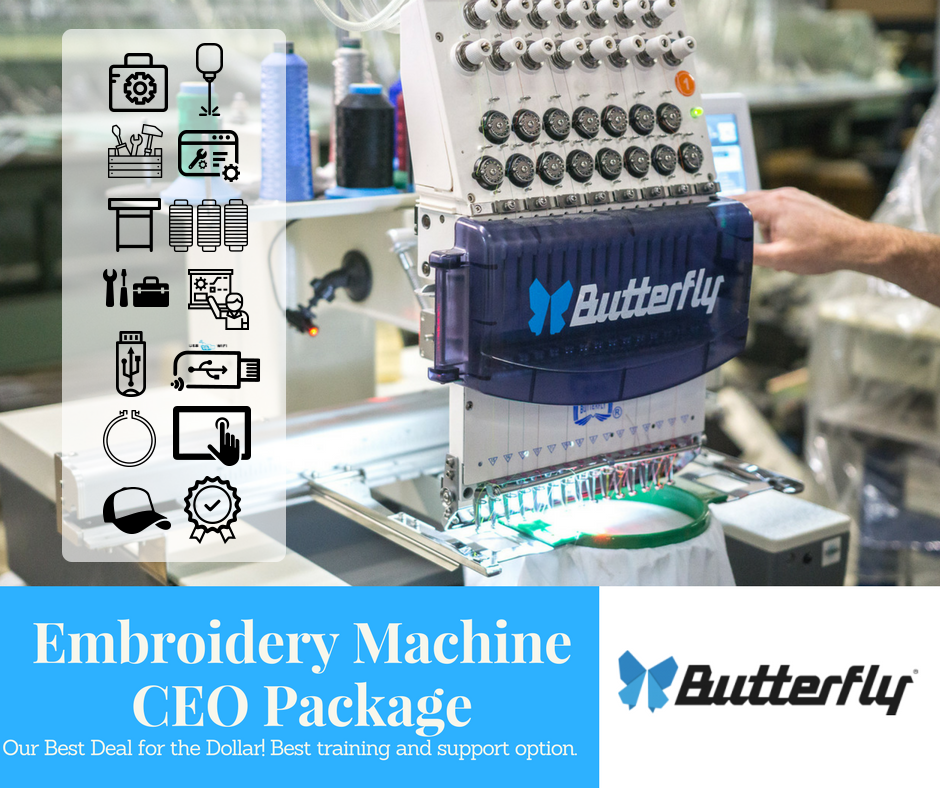 With the CEO Single Head Commercial Embroidery Machine Special you will be embroidering on your own commercial embroidery machine with hands-on training at your location in the Continental USA. This is an All Inclusive package and is the highest level package we have to offer in terms of a new single head commercial embroidery equipment.
The machine comes completely loaded so you can start embroidering he day you receive it.
What can you embroider with the CEO Package?
The CEO Single Head Commercial Embroidery Machine Special Includes:
More about the Butterfly Single Head B-1501/T
CONTACT A SALES REP NOW
Contact us without hesitation if you have any questions about the Butterfly Commercial Single Head Embroidery Machine +1 817 346 7691 or email us at Sales@ButterFlyEmb.com